Located in beautiful and vibrant Uptown Waterloo, Chameleon Business Centres is where your business needs to be.  A professional address with convenient access to all the local amenities and transportation you need —  and free parking, too.
We're a Locally Owned Business Helping Other Local Businesses Grow
At Chameleon, we offer a full suite of office rental services to meet the needs of small businesses who want to have a professional presence in the Kitchener-Waterloo area. Since 2014, our dedicated team of professionals has been helping businesses grow, increase productivity, and save money – and we do it with a personal touch and a friendly smile. We love working in Uptown Waterloo and we think you will, too.
Come visit us to learn more. We'd love to show you around!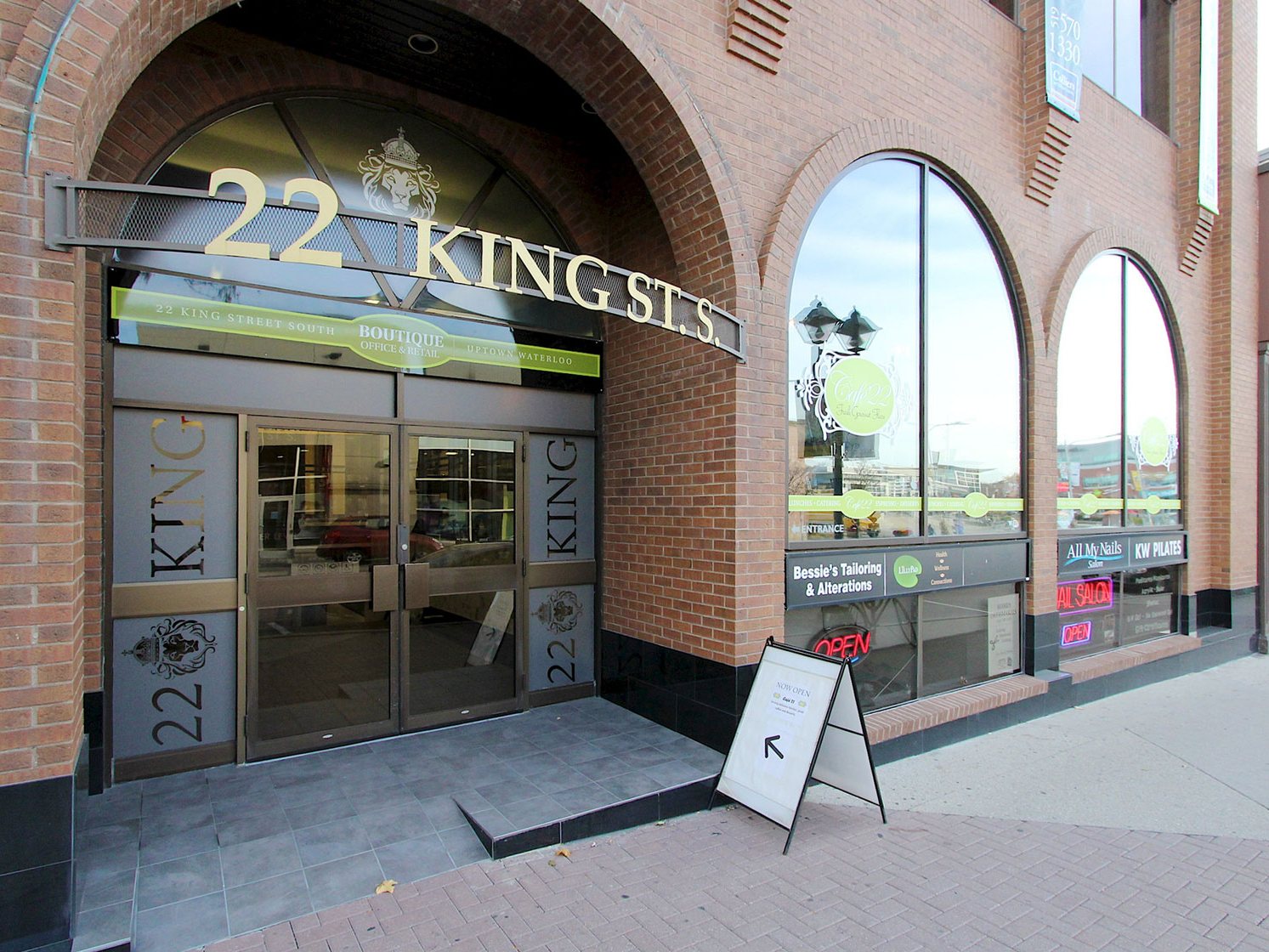 We make managing your business easier.
We are in business to help entrepreneurs in our community succeed in a balanced and fiscally responsible manner that allows them to remain in control of their businesses as they grow.
Entrepreneurs wear many hats, so we offer services that focus on important but repetitive tasks, allowing the entrepreneur to move onto working on growing their business instead of maintaining it.
Our Services focus on helping:
your customers connect with your business;
your customers buy your product or service;
your business provide excellence in customer service in a cost-effective manner; and
you to connect with your customers efficiently but graciously.
Your business, your terms.
With our comprehensive business services, you don't have to let go of control of your operations. Our staff are trained in your business, and we'll adapt to your style and preferences each step of the way. We'll always keep you in the loop to make sure that our work is helping your business grow as it should. 
And as your business grows and evolves, we have the flexibility to evolve right along with you.
With Chameleon Business Centres, you are always in control of your business. Our team is here to make it easier.
Our Core Values
We believe small businesses are the heart of our community and these entrepreneurs can grow beyond the original founder(s) without the pain typically associated with scaling from one to several or many employees.
Honesty & Integrity
We are in the people business. In the long run, people don't remember what you did for them, they remember how you made them feel. Honesty and integrity are at the forefront of everything we do and we will never compromise on these qualities. 
Reliability & Consistency
Our customers depend on us and our performance is a direct reflection of the success of their business. Therefore, we will strive to always deliver our services with Reliability & Consistency.
Simplicity
Life is complicated. We believe people seek out the path of least resistance to make their lives easier. Therefore, we will strive for simplicity, and to reduce complexity for our clients, in the services we provide.
Going Above & Beyond
People appreciate and gravitate to things that add value to their lives. Therefore, we always strive to add a 'Wow Factor' to our service offering through constant attention to detail and going beyond what is expected.